Hey curl friends! This past Sunday I decided to experiment with styles using a bandana! It was wash day for me, and I used Taliah Waajid Curly Curl Cream, (one of my go to products,) to style my wash and go! If you're looking for some cute simple styles to give your wash and go's a little something extra - definitely keep reading! :)   
Style #1: I kept ¾ of my hair down, and put ¼ of my hair up using a black hair tie. Right in front of the hair that's tied up, I took a piece from each side to make two chunky braids that fall over the bandana.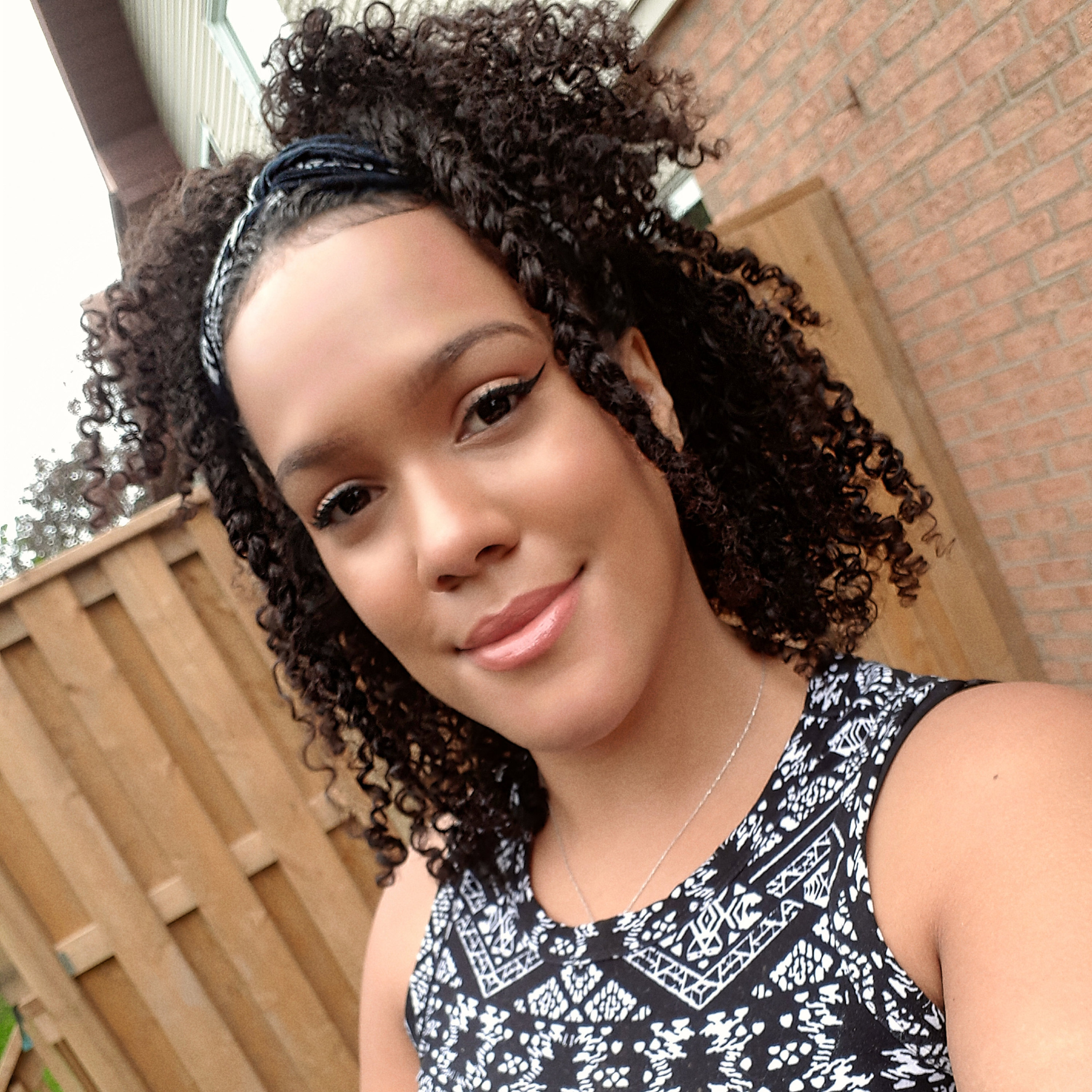 Style #2: I left the chunky braids in from the first style, and put my hair into two puffs. I tied a black hair tie two times around for each puff, and found that gives me the best hold and volume with each puff!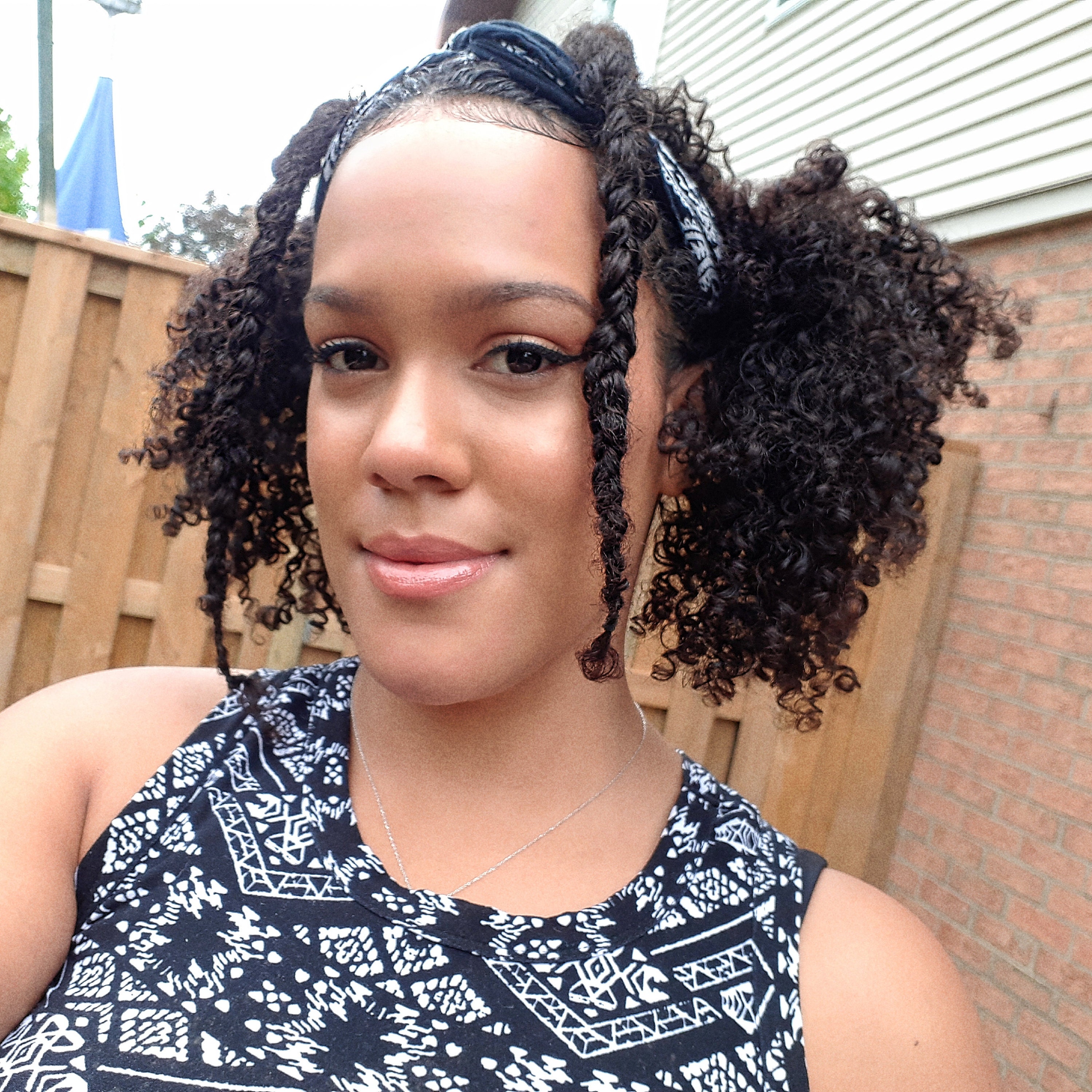 Style #3: I tied the bandana close to the front of hair, and put my hair in a low puff. This style is super low maintenance. It allows all of your hair to be away from your face, and it stays in place so you won't have to do much adjusting throughout the day.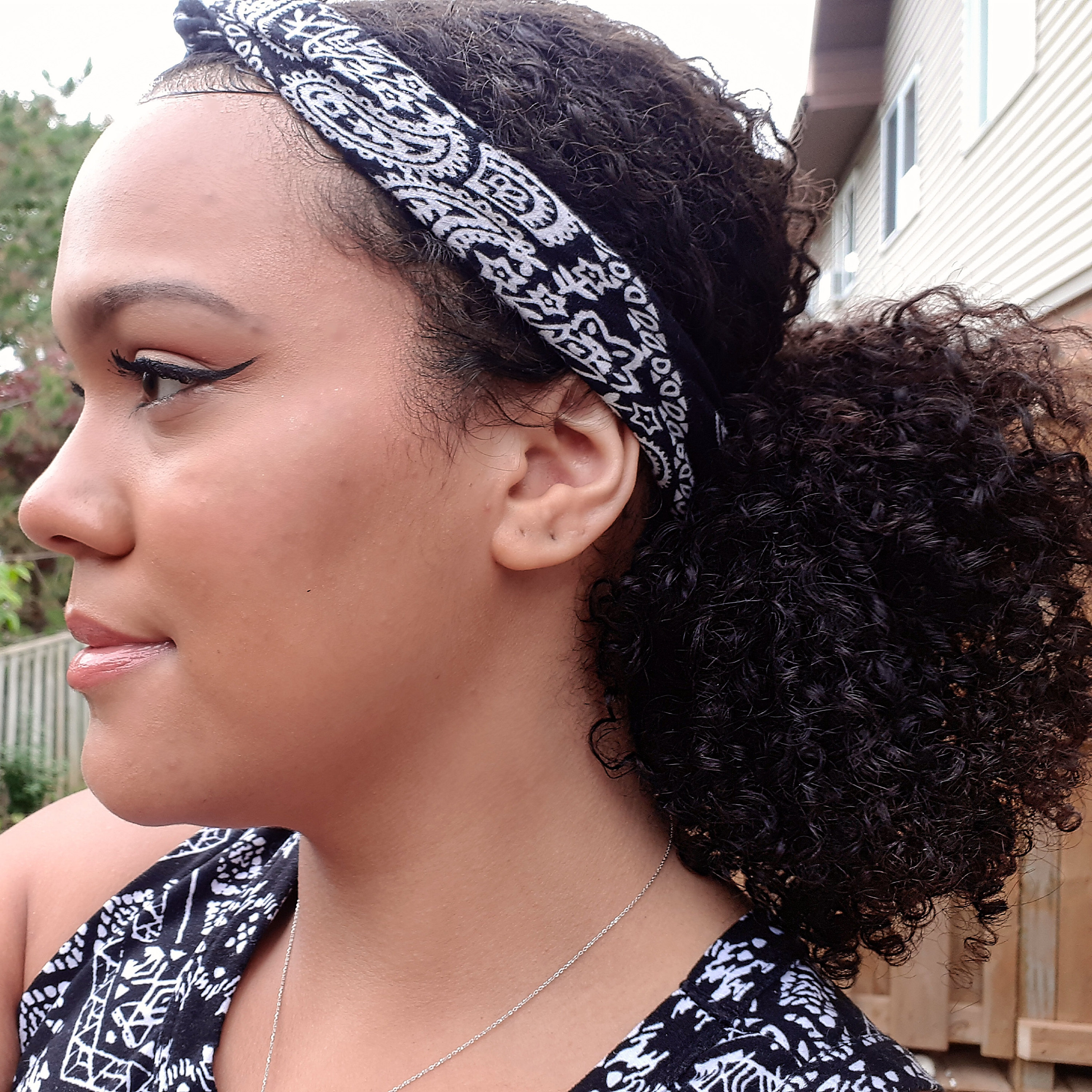 Let me know, have you styled your hair using a bandana? Which curly hairstyle would you try?     
By: Celia Rose
Instagram: @celiarose.love